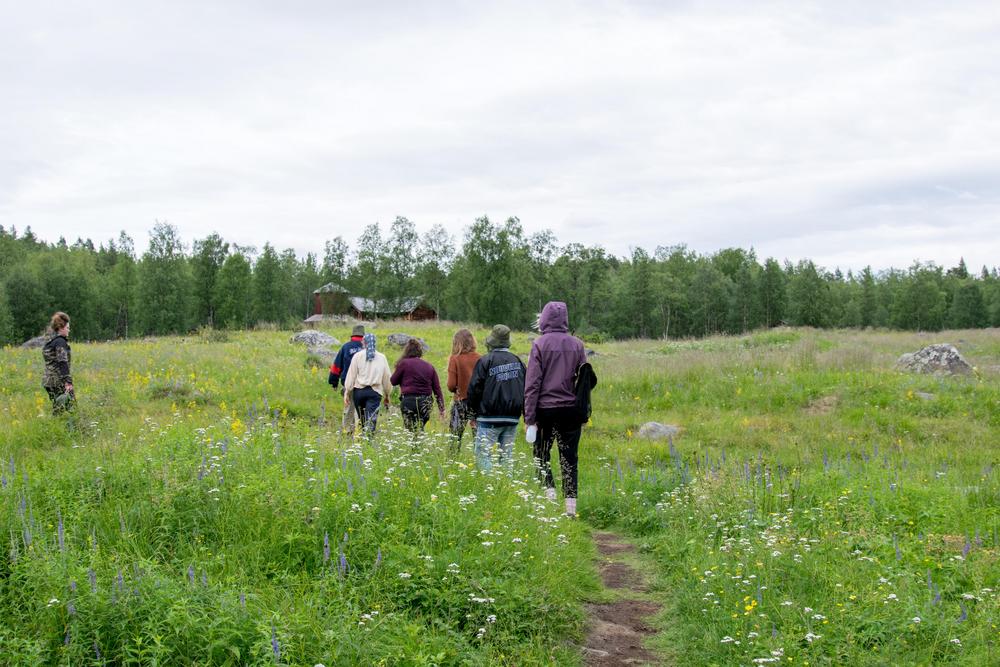 The European Solidarity Corps volunteer teams are meant for all 18-30 year old living in Finland. The teams offer meaningful voluntary work activities for two weeks. Please read the project descriptions below and join the fun! The volunteers will get board and lodging, small pocket money, travel reimbursement and certificate of participation. And an excellent opportunity to explore Finland, meet new people and get unique experiences. 
The Covid-19 regulations will be carefully followed in order to guarantee the safety of the participants and the communities. The participants will need to present a proof that a person has either been vaccinated against Covid-19, received a negative test result or has recovered from the virus.
Please apply if you are ready for widen your horizons! The application form is here . You can apply for more than one team if you wish.
How to apply? Please fill in the application form here. The project code is ALLI04ESC (Nordic Greens in Inari). 
4. Nordic greens, Inari, 1.-14.8. (Project code: ALLI04ESC) Please apply as soon as possible!
The host: The camp host Vasatokka is one of ten national youth centers providing services for young people with the financial support of the Ministry of Education. The main purpose of these national youth centres is to support the work of teachers and trainers and to be of service to national and international youth activities. The centres offers a safe operational environment to children and young people.
Work: The volunteers will do a variety of tasks with nearby surroundings. Planning and making a small-farming/gardening field for growing herbs and veggies in Vasatokka's yard. Brainstorming about how it can be used with groups in the becoming years in addition to producing food from own yard. Repairing and building outdoor constructions to make them more accessible to all users. Volunteers must be prepared with proper working clothes and shoes because the work is done outdoors in all weather conditions. The project is also about team work, mutual learning and possibilities to discuss topics such as different cultures and minorities together with others in the middle of Sami Homeland
Accommodation: Accommodation will be in dormitory or a cabin with common kitchen, toilets and showers. The camp host will offer meal during the weekdays, during weekend thee volunteers will prepare meals themselves. During free time volunteers can go trekking, swimming, to sauna etc. It is also possible to do some sightseeing around the area e.g. to reindeer farm or Sami museum.
Location and leisure activities: Northern Lapland, Inari, see www.vasatokka.fi. The environment is characterized by arctic nature and three Lappish cultures: Inari Sami, North Sami and Skolt Sami. Also the nearness of the Arctic Ocean in Norway and Russia are emphasized. Vasatokka is located in amidst incredible lake scenery on the shores of Lake Muddusjärvi, near the wilderness area of Muotkatunturi and of the recreation area of Inari. The nearest bus stop and grocery is in Inari village (10km from the venue) and the volunteers will have to arrange and pay their trip all the way to youth centre. The nearest airport is in Ivalo (60 km), nearest railway station in Rovaniemi (340km), from there you can continue by bus to Inari. You can also take a bus from Helsinki (1200 km). The place is far from civilization. Those who like nature will fall in love with this place.
Unable to show YouTube video. Please check marketing cookie consent and your browser's privacy settings.