All Aboard Inclusive Train
All Aboard Inclusive Train (AAIT) is an Erasmus+ KA2 development project with the objective of supporting group leaders' skills in dealing with diversity at volunteer camps. The project was implemented together with two other European voluntary organizations: the project is coordinated by the Czech INEX-SDA z. s., and in addition to the Allianssi's youth exchanges, the German IBG – Internationale Begegnung in Gemeinschaftsdiensten e. V. is involved.
Workcamps believe that everyone, no matter where they come from, should have the chance to take part and contribute. When people with different backgrounds come together, it's like adding rich colors to a painting. It also sends a strong message to the local community that diversity is important. However, this great idea comes with challenges. Making sure everyone can take part requires special skills, especially from the people who lead these workcamps.
The purpose of the project is to respond to this need by developing methods that support group leaders. Together with Rytmus, a Czech organization working with the disabled, we mapped the needs of participants and group leaders, as well as organizations. Based on the needs, we created four different workshops, which were tested at the organizations' own training events and finally compiled into one cover.
The purpose of the above brochure is to support volunteer camp leaders in facing diversity. It is intended for experienced or new campleaders, and trainers. This brochure is intended to support workcamp organizations in this regard. It offers detailed session plans that trainers can easily integrate into existing seminar concepts for new campleaders or that can be implemented as a separate training for campleaders.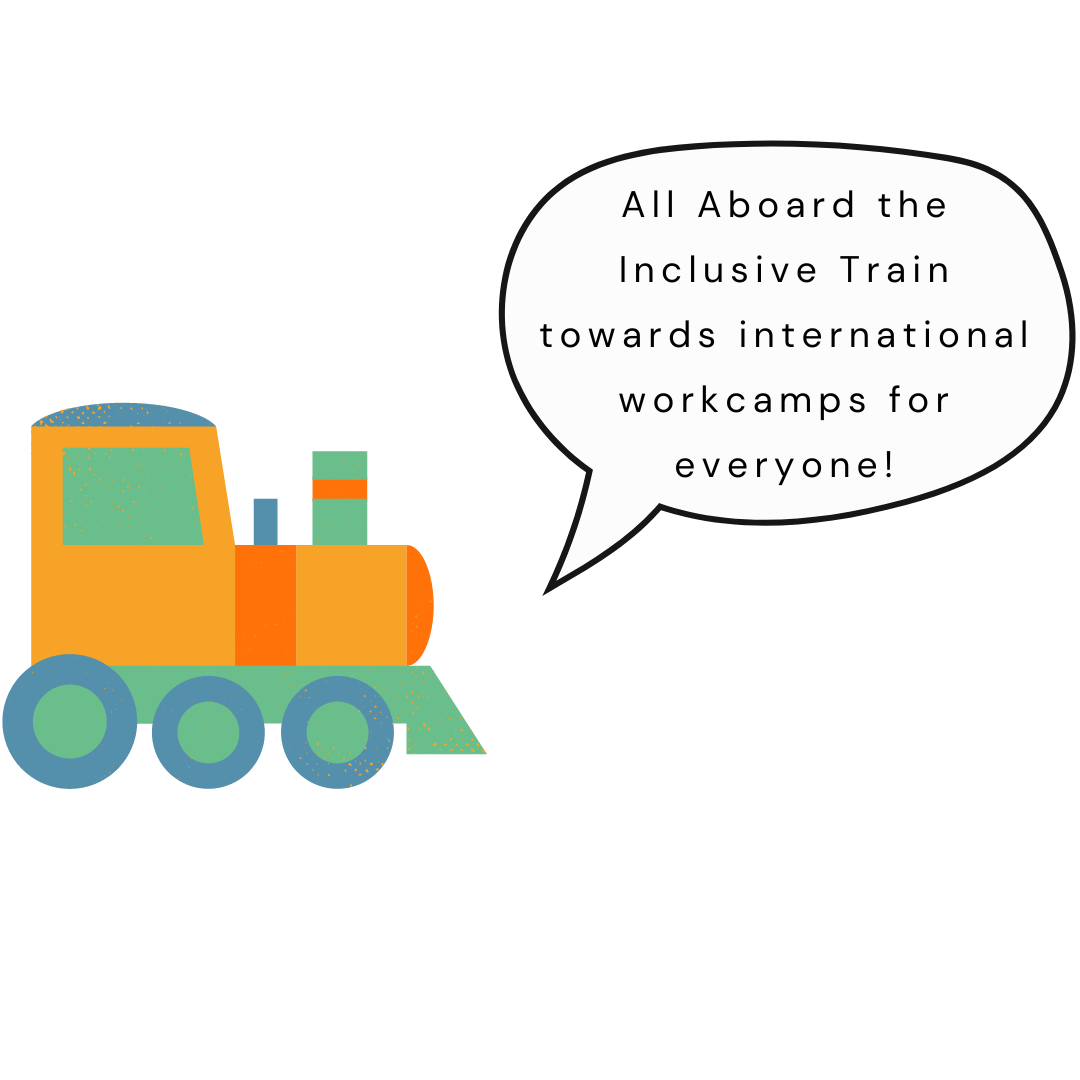 The four workshops in the guide deal with inclusion from four different perspectives:
Grouping and difference 
Communication 
Diversity as wealth
Understanding different needs