Monaliiku
Monaliiku - Well-being and Sports for Multicultural Women is an NGO established in 2009 to create more opportunities for women from diverse backgrounds to engage in sports activities. Our mission is to promote the health, well-being and physical activities of women and girls through sports and cultural activities, regardless of their religion, skin colour or cultural background and we aim to ensure and increase the equal participation of women and girls to sports and hobbies. We have expertise in understanding
gender and culturally bonded characteristics related to sports environment and in integrating gender- and culturally sensitive methods. 
Monaliiku is coordinating local projects and sports activities Like Fit4Life, Mentor on the Move or Walk to Museums. All these activities enhance the health and well-being of multicultural women and their families through sports. The activities vary from exercise groups to football and yoga or from swimming teaching to health education and sports events for families. We strive to engage in our activities the women who need support in integrating healthy lifestyle or sports to their everyday life.
Monaliiku is specialized in arranging activities for multicultural women and girls who face different kind of challenges in participating to sports and exercise groups due to personal restrictions that stem from their cultural background, and which are not always recognized and considered in the society-ty. Monaliiku is experienced in finding solutions that break down the barriers and obstacles that multicultural and immigrant women face when engaging to sports groups and activities and thus preventing their social exclusion in the society.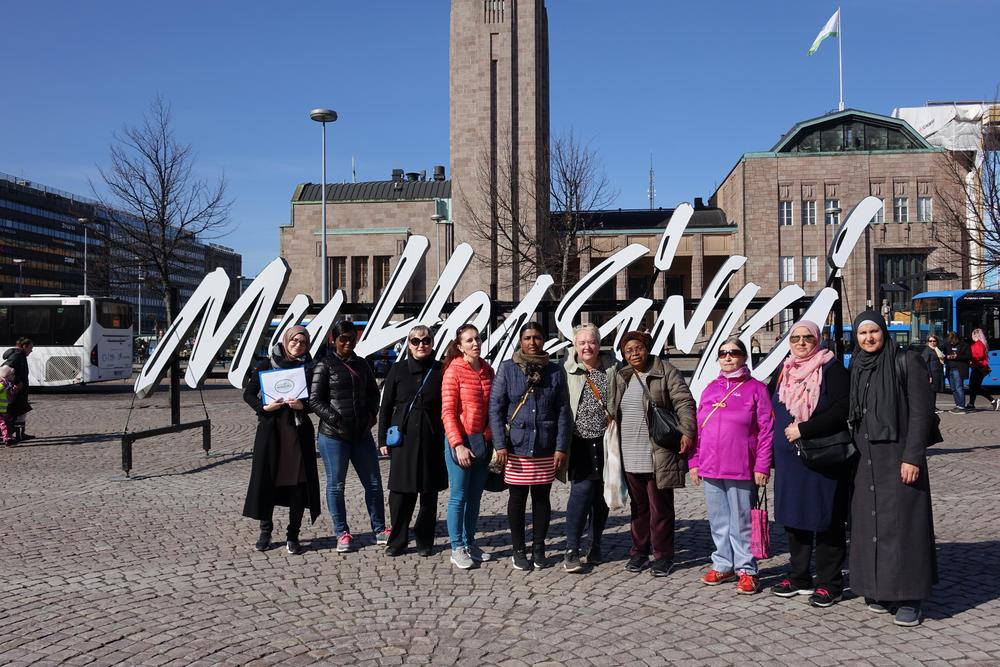 Your work as a volunteer
Monaliiku is offering a one-year ESC volunteering position starting 1st of February 2022. The ESC volunteer will be working at Monaliiku's office in Helsinki. The main task of the volunteer would be to support the work in the different projects and activities. This includes tasks in communications, marketing, event arrangement and office maintenance. The volunteer will also be coordinating the activities in the Walk to Museums project. This project aims to increase the physical activity of migrant women, increase the knowledge of Finnish culture and history, promote the sense of belonging in the local community and their hometown, and integration.
A Walk to the Museums is a project combining physical exercises, in this case walking, and cultural attendance, visiting museums and important cultural areas in the city, to increase the physical activity of women with migrant background and to enhance their sense of belonging to the community they live in, thus supporting their empowerment. Many researches have shown that the level of participation in sports of migrant women is much lower than that of migrant men. Our main goal is to improve and sustain the
health of the participants, but also to encourage them to integrate, to be active members of the local community. 
The volunteer can also be working in other projects suitable for their skills and knowledge.
Volunteer profile
We hope that the volunteer is motivated, interested in the scope of our activities, has a good level of English, has good communication skills, works well in teams. The volunteer should be able to take initiative, work independently and be open to discover other cultures and different ways of doing things. Good organizational, IT and social media skills are an advantage.
All communication in Monaliiku is in both English and Finnish, which makes it easy for a person knowledgeable in English to take part in all activities. The bilingual communication can also help the volunteer to learn some Finnish.  Please note that we can only accept volunteer applications from EU countries.