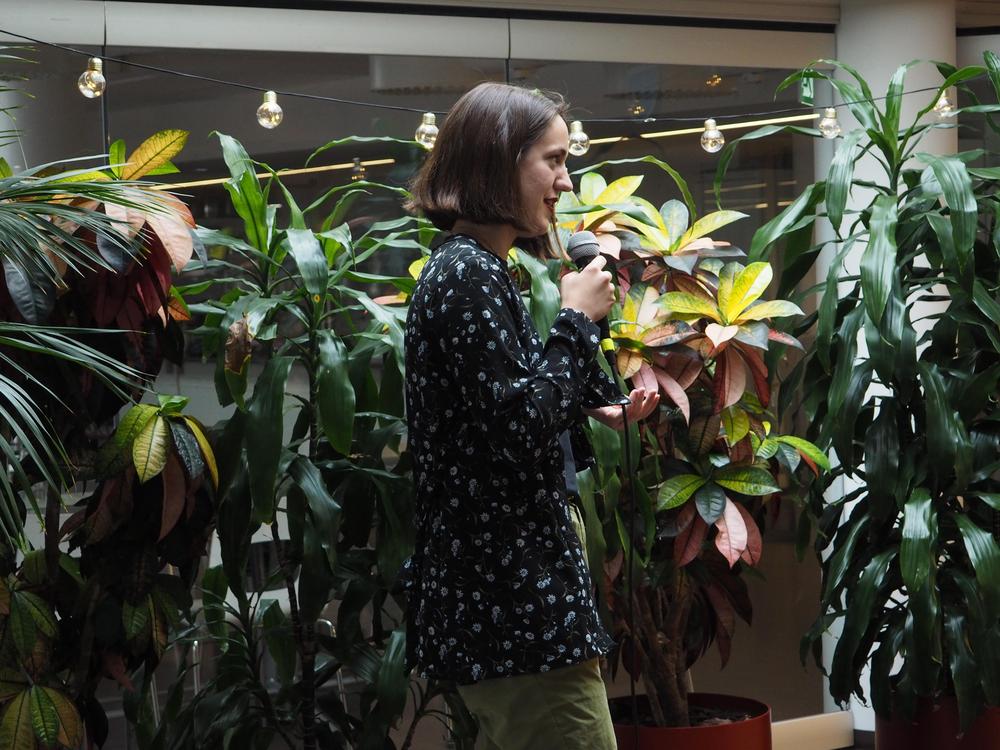 Who can pitch, what is a pitch, what to pitch?
Anybody can pitch whatever project idea they have! You don't need to have a business, to have started the project already or to be an entrepreneur. All you need to do is have an idea that you would like to put in practice and you believe can be beneficial for the community in a way or another. If you are an artist, an entrepreneur, a teacher, a student, an international or an NGO, it doesn't matter! If you already started your project, but you still need support, money or a place to share your idea, then you are also welcome at International SOUP! There are no restrictions of any way. 
A pitch is a small presentation of your project that should convince people that your idea should be funded or deserves support. At International SOUP, we give the pitchers 4 minutes to talk about their project and we also organize a meeting to give feedback for a better pitch. Even though the term comes from the business area, we encourage people to use it as a way of presenting their project and touching all the necessary points that will convince the crowd that you need their help.
At International SOUP, you will not be allowed to use a PowerPoint presentation, but we encourage you to bring and use any type of creative materials that you might have, except for digital tools. Use origami, flyers, poems or whatever suits you the best. Because we want to give everyone the same chance, you will only receive a microphone from us and a space to share your idea.
You can pitch anything that you would like to implement and to focus your efforts on. If you are passionate about a specific topic, if you have a hobby that deserves more attention, if you want to create something that doesn't exist or is not enough in the community, you can pitch at International SOUP. You can be as creative as you want and work in any fields. We want to give people total freedom regarding what they believe we need in the community and that's why there are no limits whatsoever.