Traveling by land?
Enjoy the trip! 
In addition to a making your carbon footprint smaller, travelling by land allows you to experience local life and nature better than flying and therefore often becomes a more exciting experience.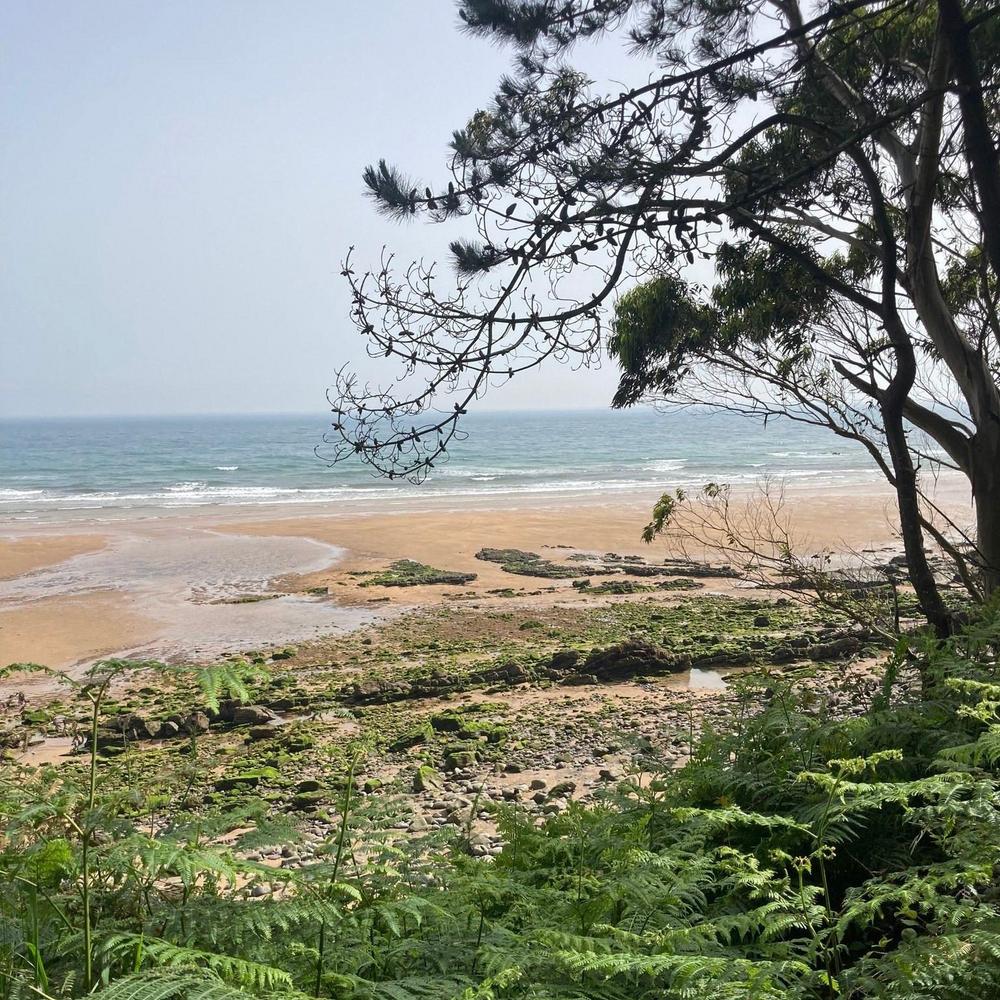 Since the location of Finland is a bit challenging in terms of traveling by land, it's worth it to check out the routes prior to traveling. Also comparing emissions of different modes of transport can be helpful:  for example, there are big differences in the emissions of different ships.
Here are some tips for traveling by land:
Compare different travel options (train/bus and different route options/different companies)
Don't make the schedule too tight in case of unexpected situations. You should also reserve time for eating! Sometimes you also have to travel within the city when changing means of transport, which can take a surprisingly long time.
It is fairly comfortable to sleep on the night train, so you can save on accommodation costs. Sleeping on the bus is not always suitable for light sleepers.
Always bring a snack and water  in case you get hungry or thirsty!
Take a good book with you, so you have something to do in case your phone's battery runs low. 
Go to the bathroom whenever you have the chance.
Charge your phone whenever you can.
You may want to bring a backup power source (powerbank) to charge your phone, but if you are traveling back by plane, check in advance that your powerbank can be brought  on the plane.
For long bus or train journeys, you can take a travel pillow with you if you want to sleep during the journey.
Other tips for green traveling:
Green travel can be taken into account in many aspects, for example with the following tips: 
If you have to fly, prefer direct flights and take advantage of sites where you can offset the carbon footprint of your air travel by paying a little extra
Try to pack as light and minimalist as possible: the heavier the bag, the more fuel the means of travel uses
When packing, you should also include e.g. the following zero waste products: Your own water bottle and a take away - mug for coffee, utensils (fork, spoon etc.) to avoid single-use plastic, a lunchbox and a totebag.
Try to use e-boarding passes and e-tickets, to avoid excess paper
Look for accommodation on sites that focus on providing more ecological options. 
If you're interested, you can find a calculator for your carbon footprint here.
More on the topic: 
European Solidarity Corps Guide 2022
Guide to a Greener Exchange (3AMK)