Introducing our current ESC long-term volunteers !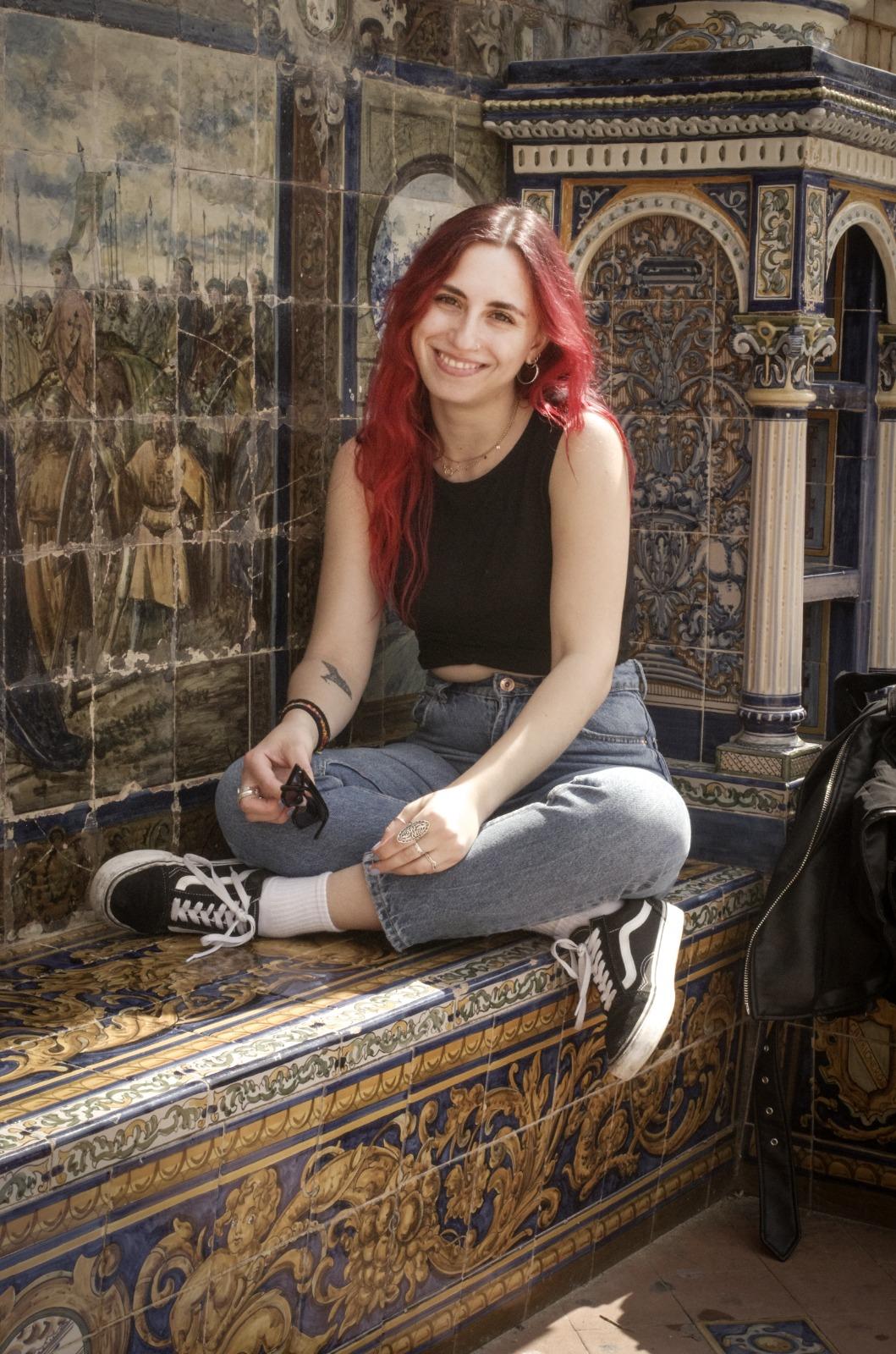 Nicoletta, from Italy
Her project: Allianssi Youth Exchange Office
"Moi moi! ✨ My name is Nicoletta, I'm 22 and I'm working for Allianssi Youth Exchanges as a volunteer. I'm Italian and my willingness to start a new big adventure brought me here to Finland. I am a graduated student in International Relations and before starting a master I really wanted to feel more as a part of this society, so I decided to join the European Solidarity Corps and start a project 
 that I'm pretty sure will change my life.  I'm motivated to reach as many people as possible and make them know about the amazing international opportunities that the European Union offers. 
I can't wait to discover every part of Helsinki and Finland, so start your engines and let's begin this new journey. ☃️ "
Yleanna, from France
Her project: Monaliiku 
"Hei 🌻 My name is Yleanna and I'm 25 years old. I come from France where I worked as a journalist. After deciding in 2021 to go back to University to get a Master in Gender Studies, I was looking for something new.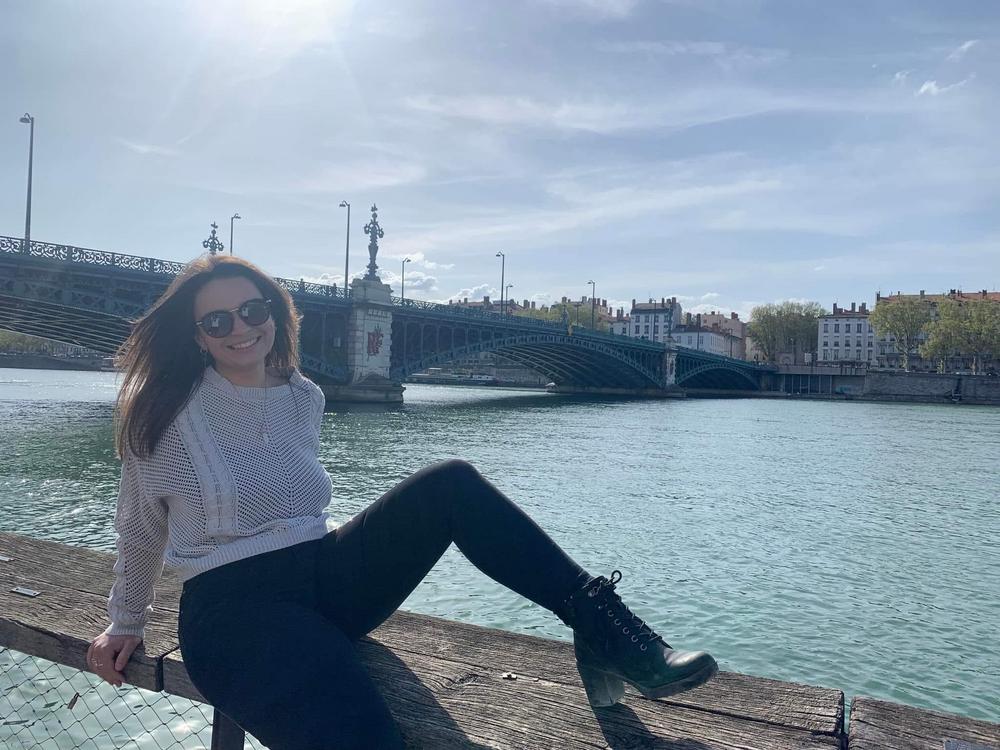 I wanted to use all the knowledge I just gained and to feel useful to the society.
That's when I found out about Monaliiku organization and their offer for a marketing volunteer. It's really the perfect mission for me because it allows me to mix my professional skills and my personal values at the same time!
This ESC volunteering is also a great opportunity to challenge myself in a new environment and to discover a new culture and a new language.
I am really grateful to be here for a year: I already know that it will be amazing! And, as I planned to go to South America next year to realize a documentary about queer feminism in Spanish-speaking countries, I will definitely enjoy my time here with the snow and the cold ! ❄️"
Khrystyna, from Ukraine
Her project: Loimaa Evangelical Folk HIgh School
"Greetings from Hirvikoski!
My name is Khrystyna and, as a Ukrainian who was raised in Italy, I came all the way to Finland to hopefully bring some Italian friendliness and some Ukrainian resilience to the North. I am currently finishing my masters in Translation and my passion for foreign cultures and languages is another reason I am here.
I am going to volunteer at Loimaa Evangelical Folk High Schlool (LEKO) for the whole upcoming year and my main (but not only) tasks include helping with the organization of activities for both pre-schoolers and adults studying here. Since LEKO offers upper-basic education mainly to non-Finnish national adults, I am very interested to observe the ways in which they offer help with a succesfull integration, to learn from them and to help them in the best way I can."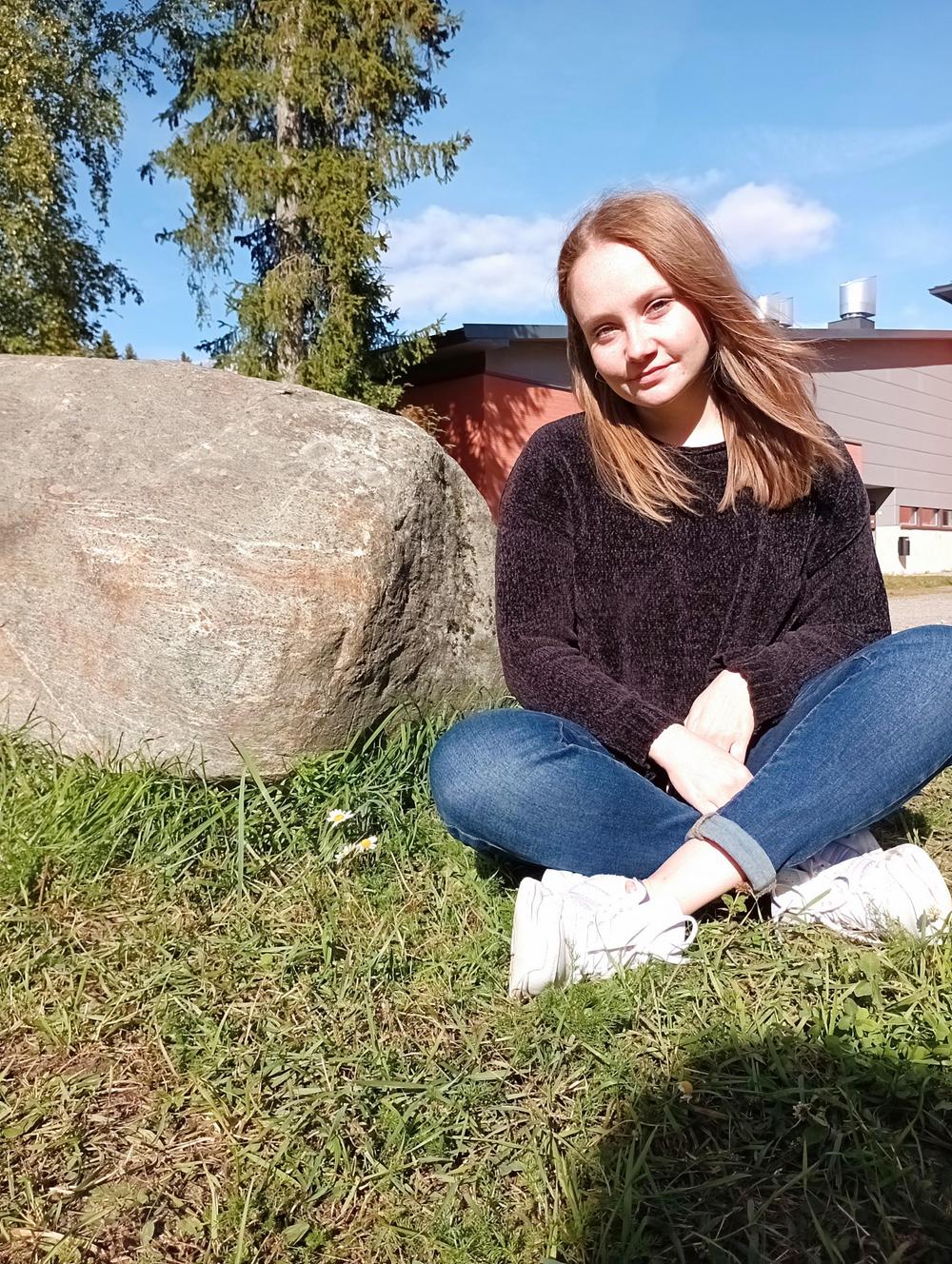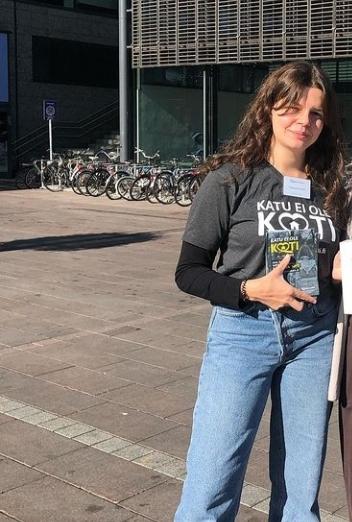 Clemence, from France
Her project: Blue Ribbon Foundation
"Hi! My name is Clémence, I am 24 and I come from France. I am a long-term ESC volunteer in Helsinki for Sininauhasäätiö since the 1st of September.
This association is helping homeless people in different ways :
- Welcoming in a safe place opened during the day, offering warm food and drink, the possibility to take a shower, doing laundry, getting new clothes, talk with other people or simply rest
- Finding accommodation in the housing unit or in an other place
- Giving support in social and administrative tasks
- And also by raising the public's awareness about this issue
I am a social worker in my country and decided to volunteer in Finland to learn new ways and practice to help vulnerable public, discover this beautiful country and meet inspiring people ."
Warda, from France
Her project: Rovaniemi City Youth Services
"Moi everyone! My name is Warda, I'm 21 years old and I'm from Paris. I started my journey as an ESC volunteer at the end of October at @monderollo in Rovaniemi. I was in the city previously for 4 months as an intern and I fell in love with the place, that is why I decided to come back. I can't wait for the future adventures I am gonna live here and I hope you will join me on this page for this experience as I will try to document it and bring you along. Kiitos"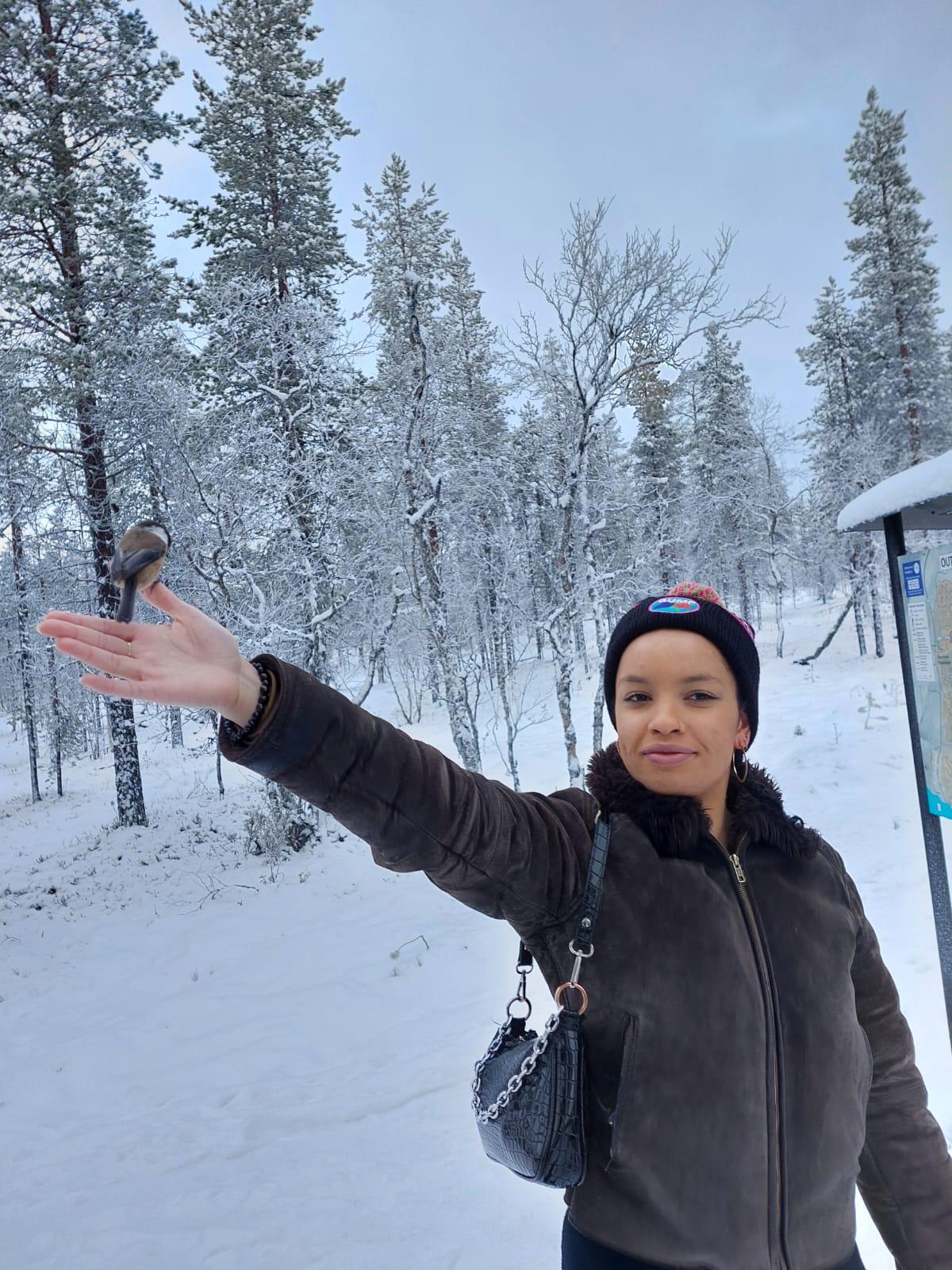 Silvia, from Spain
Her project:  Blue Ribbon Foundation
"Moikka! I'm Silvia, a 23 graphic designer from Madrid, Spain.
I am a volunteer in Sininauhasäätiö, in Helsinki, until September 2023. In this organization we
mostly work with homeless people, young and grown-ups, providing different services and
support.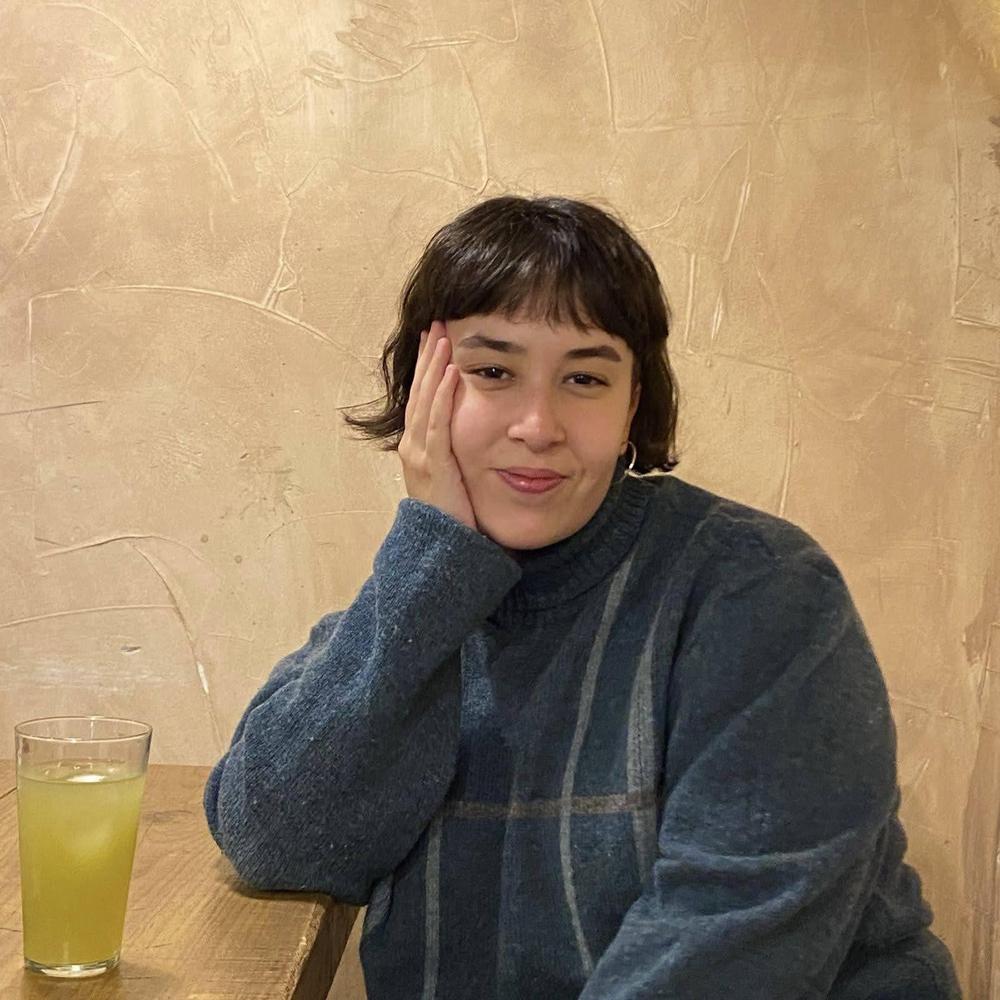 I wanted a little change in my career and immerse myself in another culture while being
helpful to other people sounded like the right option ."
A volunteer, from Germany
Their project: Cultural Collective Kukoistus
"Hei. I am a German girl volunteering for Cultural Collective Kukoistus. My work here has been very variable. On the one hand, we have been working outside in the garden, preparing firewood for winter, harvesting, and making compost.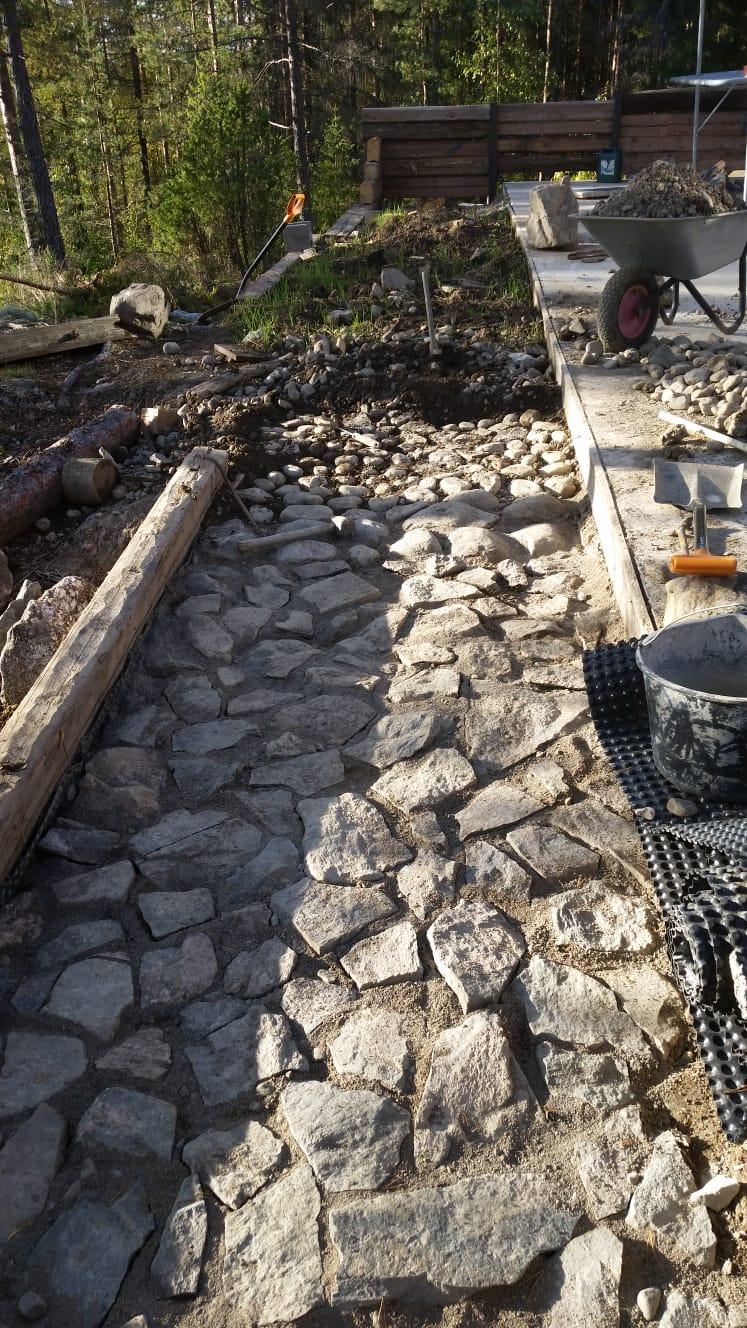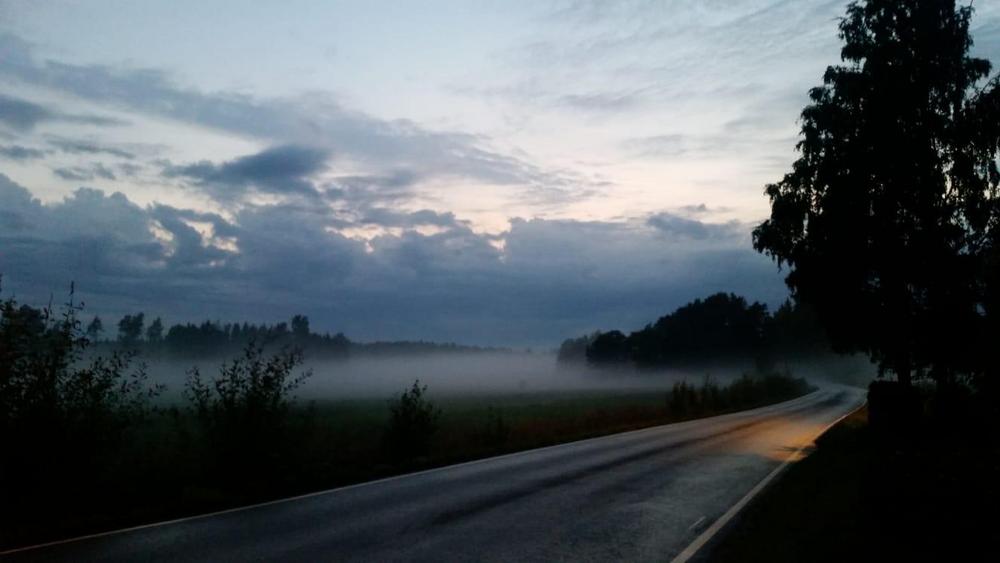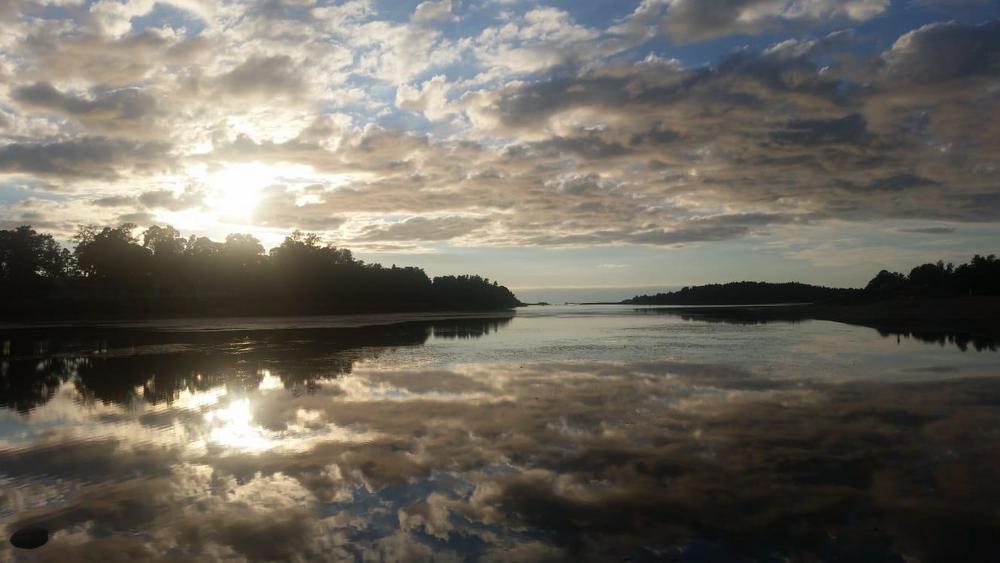 Apart from this, we have been working on making a pavement, and building an inside oven. Here in the Finnish countryside, I have met wonderful people from all over the world.
What I have learned so far about Finland:
This is the country where everything belongs to everyone, blueberries, lingonberries, and mushrooms in autumnal "kukoistus" (bloom)
For no reason in particular, the northern lights can show up in southern Finland in the beginning of September
Away from the big cities, streets are empty, but people are full of life
And of course, Finland is the country of endless lakes that stretch out in front of your eye until their blue merges with the sky - some people are crazy enough to swim in them in winter"
Estera, from Poland
Her project:  Allianssi Youth Exchanges Office
"Moikka! My name is Estera and I recently started volunteering here at Allianssi nuorisovaihto. I come from Poland, but for the last few years I lived in a small town in Germany.
After finishing my education I wanted to do something good for society and feel a part of it, and that's why I decided to volunteer. 💖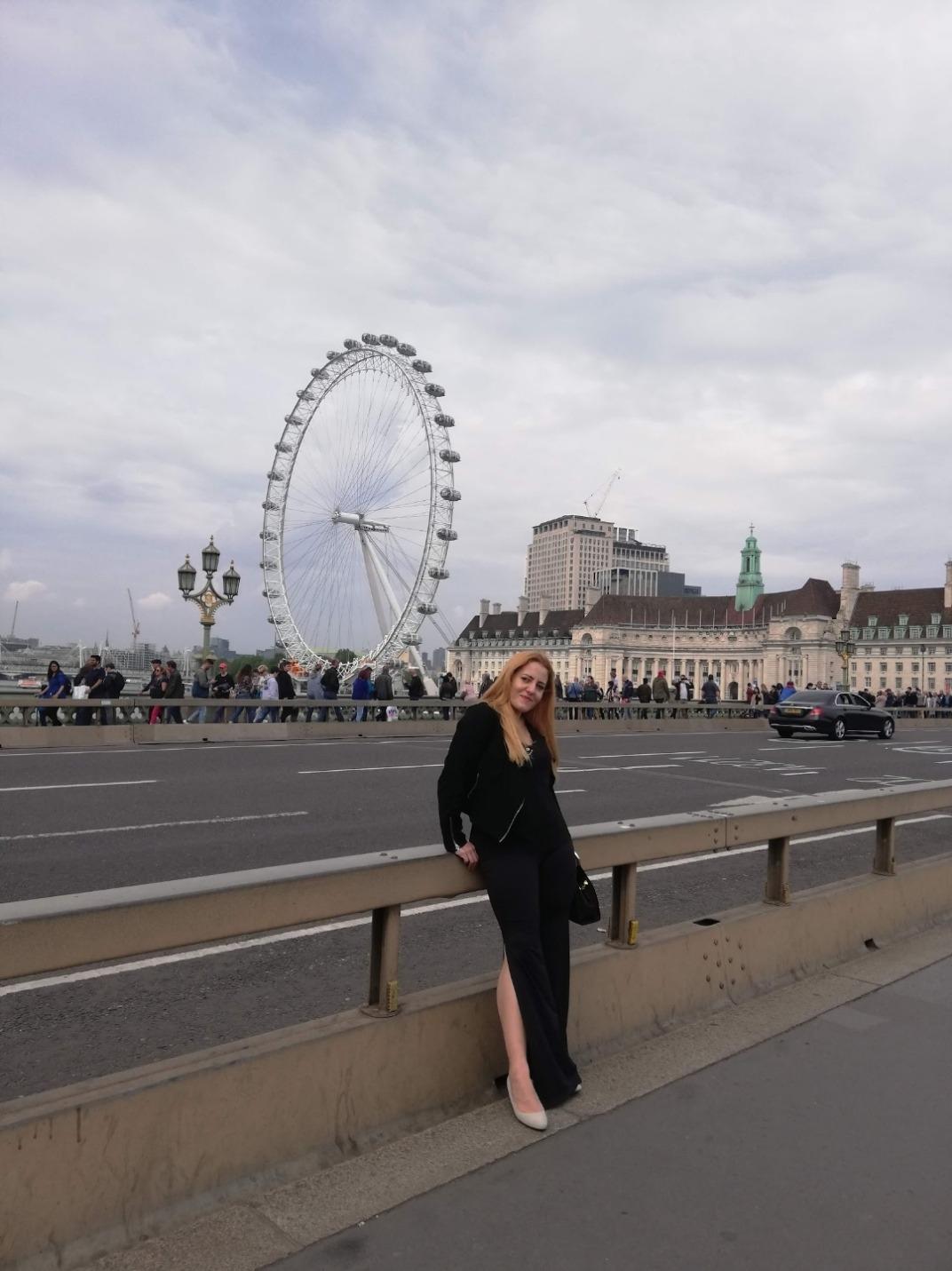 Fate brought me here to Finland and I am very grateful for that. 🙏 I am very motivated to make this time valuable and meaningful and I want to spread the word about international opportunities to as many young people as possible."
Capucine, from France
Her project: LEKO
"I'm Capucine, I'm 20 years old, I come from France where I was a student in civil engineering. At the end of my diploma I was not sure that I wanted to continue on this way. I wanted to take a year to find myself and learn more about myself. The travel and the discovery of a new culture was for me an evidence. So the European Solidarity Corps was the right option for me, I have the security and protection I need for a first long trip.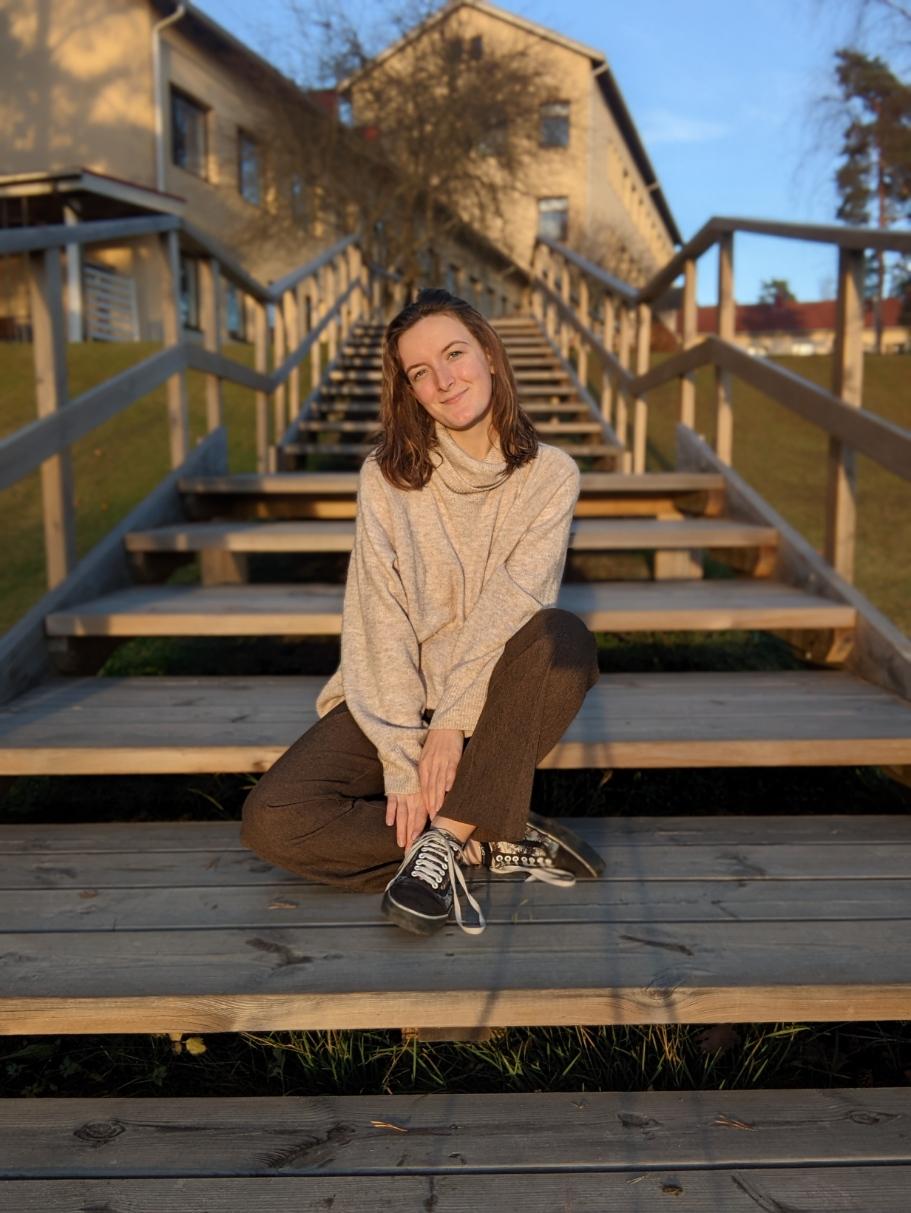 So I'm a volunteer at a school in Loimaa, Loimaa Evangelical Folk High Schlool (LEKO), I'm doing this volunteering until the end of July 2023. It's a school that teaches the basics of the Finnish language to non-Finnish people. And I assist the project coordinator of the school."
Oleksandr, from Ukraine
His project: Allianssi Youth Exchanges and Ukrainian Association in Finland
"Terve, my name is Oleksandr and I'm 18. I come from Ukraine and I'm really excited to be a part of ESC volunteer project, because they kindly provide opportunities for self-expression and establishing new connections. It should be added that I am a kind of collaborative volunteer, because I'm also connected with the "Ukrainian Association in Finland".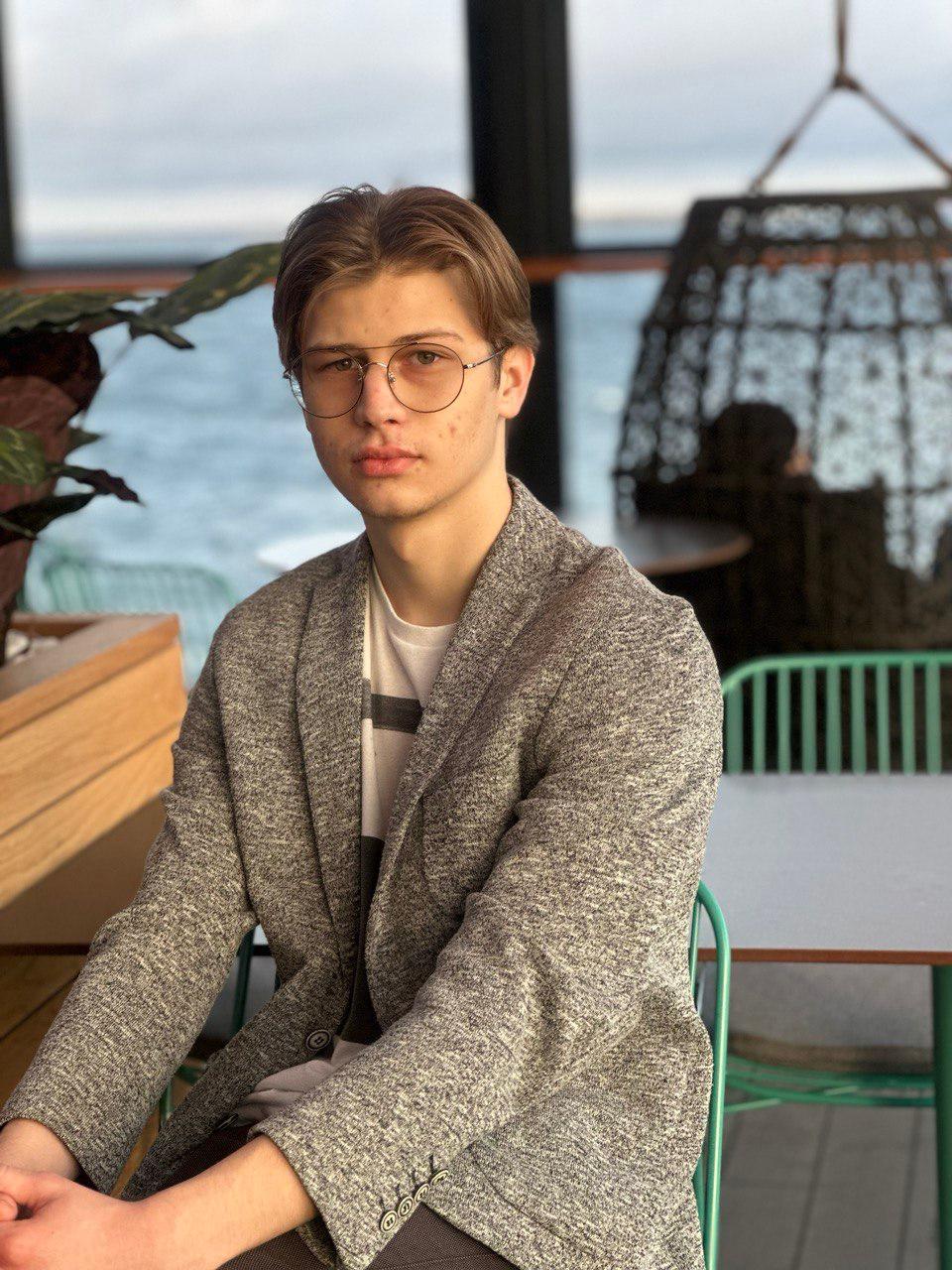 I I began my journey in Finland by helping my native country and sharing knowledge about Ukrainian traditions and culture to Finnish people by joining the Ukrainian theatre and quire. And soon I expected that I will got more positive and instructive experience by ESC."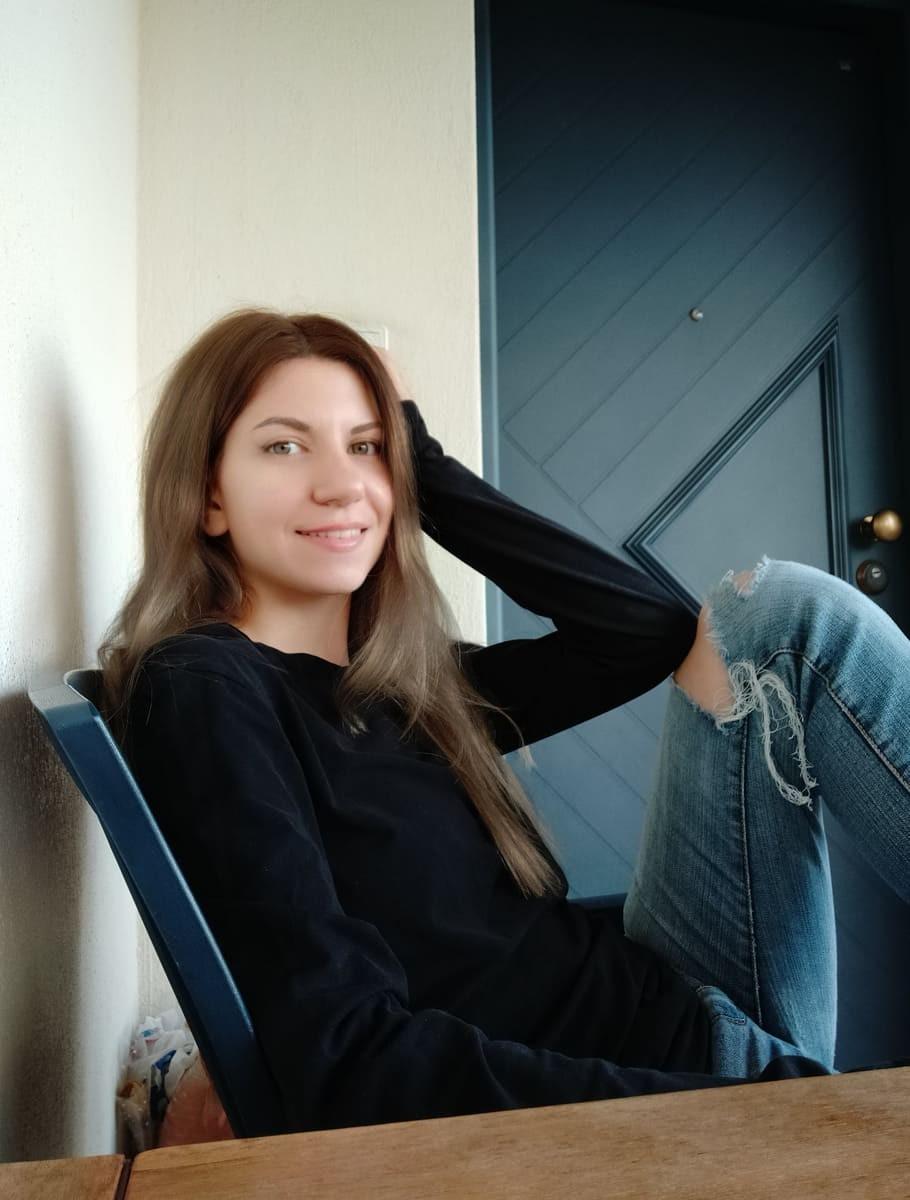 Annita, from Greece
Her project: LEKO
"Hello, Γεια σας, Terve! My name is Annita, I'm 27 years old and I come from beautiful Greece. I studied as a pharmacist's assistant and as a kindergarten teacher. Since a very young age, I wanted to visit my dream destination, Finland, and now, finally I ve manage to do that, thanks to European solidarity Corps and Allianssi Youth Exchanges! 
My project takes place in Loimaa's kindergarten which hosts immigrant kids, so together we are learning the Finnish language as I attend to speak with my terrible accent!
I'm so glad I ve been chosen for this volunteering project because for me, that's a great opportunity to combine a trip, my love for children and for communication with people from all around the world, while I get to know Finnish culture better. Cheers, Annita "
Sara, from Itlay
Her project: LEKO
"Hi! My name is Sara, I am 22  and I am Italian. I am working as a volunteer in Loimaa helping Loimaa Evangelical Folk High School working with kids in kindergarten. I love working with children because they're curious and encourage you to use imagination to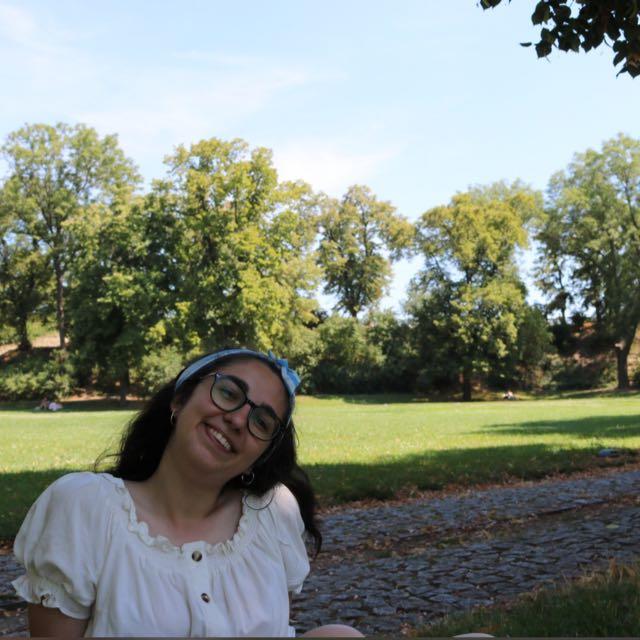 find new ways to do things. I also like being here because, even if Loimaa is a small place, there are lots of people from different parts of the world and I enjoy being in an intercultural place."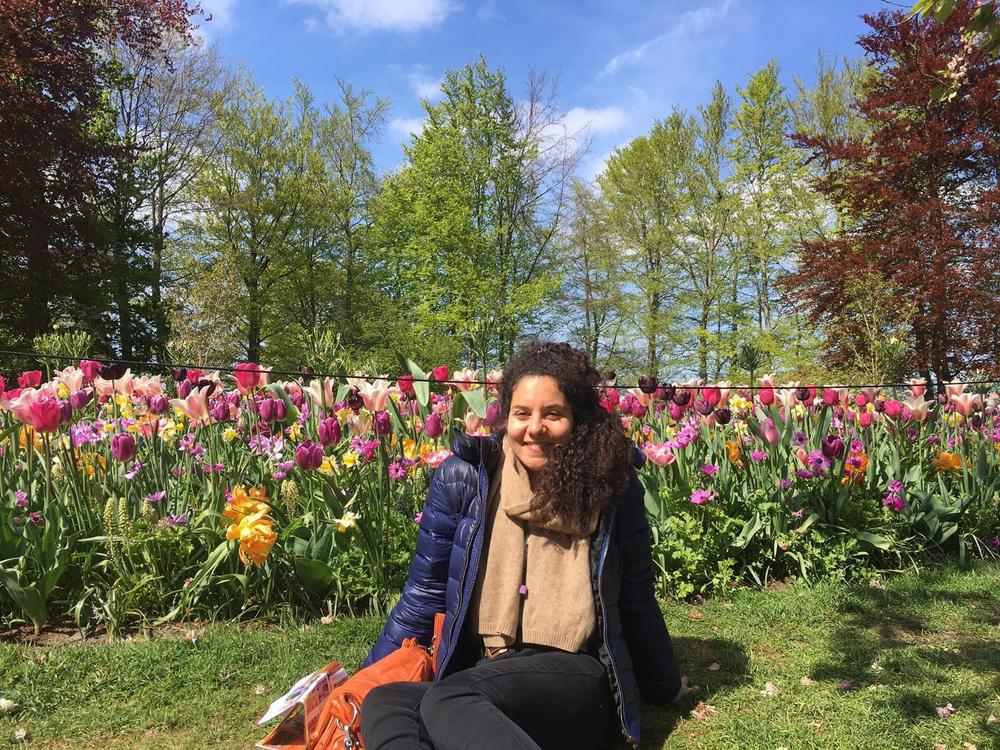 Hajar, from France
Her project: Dodo
"Hello, my name is Hajar, I come from France and I recently started volunteering until september 2023 at Dodo NGO, which is working in urban gardening activities and organizing 
events around food and sustainability. I did a lot of voluntary work in different associations in Paris, as I wanted to learn about the social sector, environment conservation and about the numerous solidarity actions close to home.
After two years of volunteering in France, in various fields of solidarity, I wanted to take part in cooperation actions across Europe, by committing myself in a country other than my own, and help a local actor the best way I can."