Introducing our current ESC long-term volunteers !
Mariia, from Ukraine
Her project: City of Rovaniemi
"I've recently started my long-term project in Rovaniemi. It is the capital of Lapland, situated near to Arctic Circle. My work includes organising international evenings together with other volunteers. We are also
responsible for customer service in the cafeteria of the youth centre.
Drinking coffee is considered more of social activity here. In the Finnish language, there are even such words 
 as "kakkukahvi" (coffee and cake), "aamukahvi" (morning coffee), "päiväkahvi" (day coffee) and "iltakahvi" (evening coffee). Of course, there is a "saunakahvi" (sauna coffee). 
Volunteering in Finland is an excellent opportunity to increase the
knowledge of social, linguistic and cultural matters. It is a chance to get an unforgettable experience seeing the natural phenomena – midnight sun and northern lights. So, I am looking forward to upcoming adventures."
Ioana, from Romania
Her project: Allianssi Youth Exchanges Office
"I am working in the office of Allianssi Youth Exchanges organization, which is helping other associations to organize their own projects and coordinates volunteers coming to Finland or going abroad.
My main motivation is to spread awareness over the opportunities that youth have, like going abroad, learning about different topics, discovering new cultures and working in international environments."
Khrystyna, from Ukraine
Her project: Loimaa Evangelical Folk HIgh School
"Greetings from Hirvikoski!
My name is Khrystyna and, as a Ukrainian who was raised in Italy, I came all the way to Finland to hopefully bring some Italian friendliness and some Ukrainian resilience to the North. I am currently finishing my masters in Translation and my passion for foreign cultures and languages is another reason I am here.
I am going to volunteer at Loimaa Evangelical Folk High Schlool (LEKO) for the whole upcoming year and my main (but not only) tasks include helping with the organization of activities for both pre-schoolers and adults studying here. Since LEKO offers upper-basic education mainly to non-Finnish national adults, I am very interested to observe the ways in which they offer help with a succesfull integration, to learn from them and to help them in the best way I can."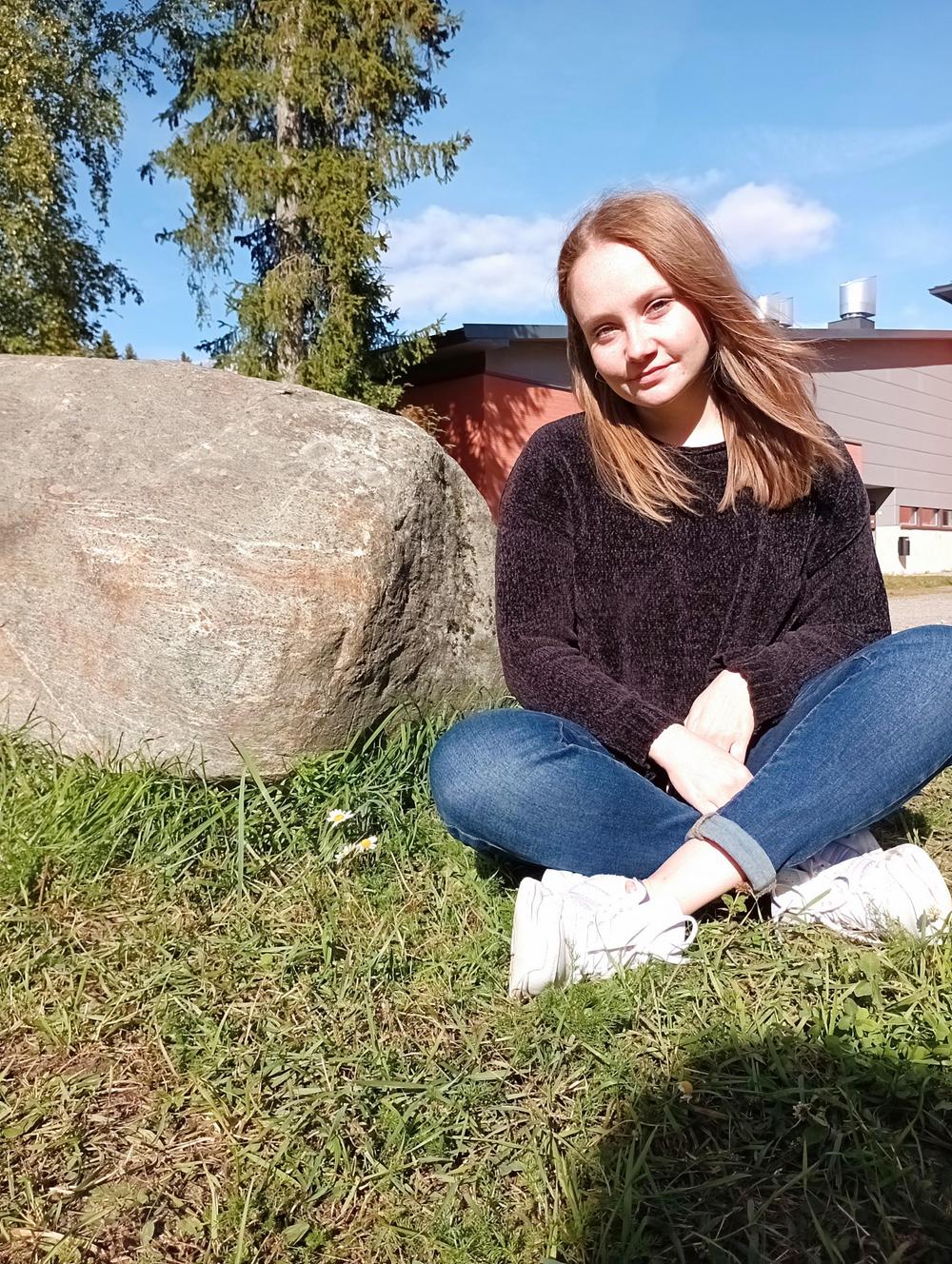 Alicia, from Spain
Her project: DODO
"Ever since I heard about ESC volunteering, I have had in mind to do one project and now is the perfect time in my life! I have just finished my PhD in nanomedicine, and have decided to get involved in an environmental project to broaden my horizons. In this experience, I hope to learn about sustainability and take action on environmental issues."
Marion, from France
Her project:  Loimaa Evangelical Folk High School
"Moi! (Hey!) I'm Marion, French volunteer from Toulouse. I will stay in Finland for one year! I'm so excited to discover this country with its culture, customs, and the typical way of living.  People are so kind, polite, and respectful. I will take part in the school activities. I would like to implement some of my ideas in community of this school."
Marc, from Spain
His project: Monalikku
"Moi moi! I am Marc Gavaldà and I am from Catalonia, Spain. Before coming to Helsinki I was working as the person in charge of communication in a federation of non-profits called FEPA. I also was in charge of coordinating some projects there. I loved my job but after 5 years I thought it was time for me for a change and someone told me about the Youth Solidarity Corps program. For me it was the perfect opportunity to start the change I was looking for and at the same time to have some people taking care of the process in case something comes up. It can be scary to start an adventure like this so it was nice to have people to contact for any incidences.
I wanted a place very different from Barcelona, where I was living, and Helsinki was a really good option for that. I just have been here for two weeks but I like this city a lot. I want to learn about the culture, the language and live new adventures since I will be here for a year. I already met some wonderful people and I am excited to make plans and get to know the city!"