Examples and instructions
For people traveling by land for the first time, the experience can seem challenging. On  this site we've collected concrete examples on how you can complete your journey from Finland to Europe taking land routes. Below you can also find sites that you can use to book your train & bus tickets within Europe. 
Helsinki/Turku - Berlin
Option 1: Through Stockholm
If you want to travel to Berlin by land, the most simple route is to take the ferry to Stockholm either from Helsinki or Turku, depending on your departure city. When arriving in Stockholm, you can take the train directly to Berlin. Stockholm-Berlin has also opened a new night-train connection 'Snälltåget'.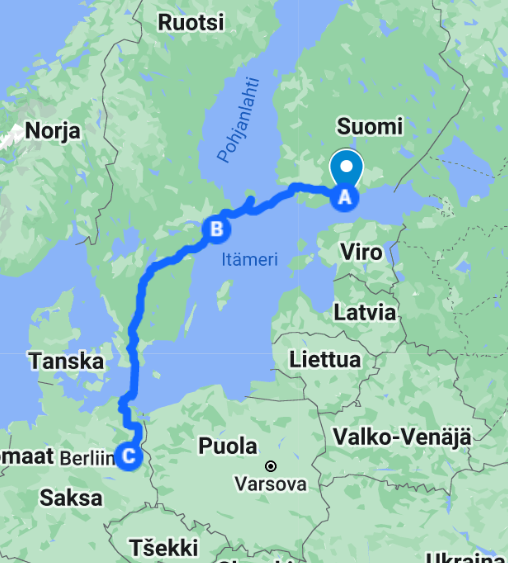 This is a good option especially since you can sleep while traveling, which saves time. Night-trains are a very popular means of transport, so it is good to book your tickets as early as possible, if this route is something of interest to you. 
The route briefly:
Helsinki/Turku-Stockholm

Ferry, book through Tallink, Silja or Viking Line

Stockholm-Berlin (train) or Stockholm-Copenhagen-Hamburg-Berlin (train)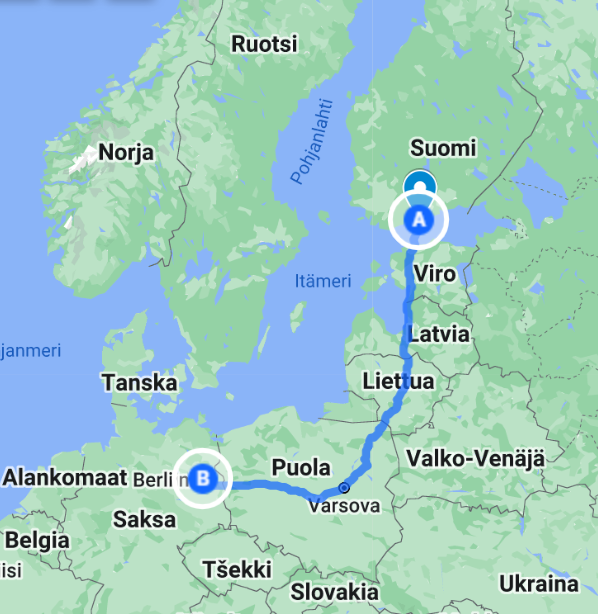 Option 2: Through Tallinn
Other option is to first take a ferry to Tallinn and then take a bus through the baltic countries to Berlin. For further instructions on taking the bus through the baltics, check the route example for Helsinki-Warsaw part down below. 
Traveling through the baltic countries is a good option, when you want to travel to Poland. LuxExpress and Flixbus routes reach out all the way to Warsaw and they're a convenient option for travel.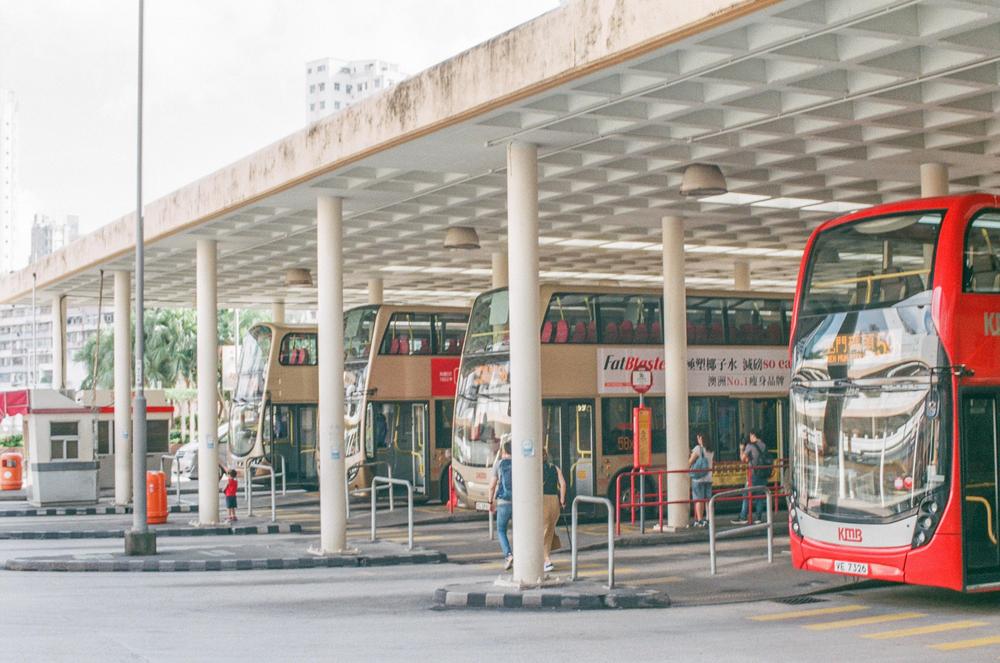 Through taking this route, you get to make acquaintance with several baltic cities at once and you can even stay the night in one or more of the cities. 
The route briefly:
Helsinki-Tallinn by ferry

Eckerö Line, Viking Line, Tallink Silja

Tallinn-Riga by bus
Riga-Vilnius by bus
Vilnius-Warsaw by bus

All of these can be booked though LuxExpress. Alternatively you can check out Flixbus for similar services!