Clean up Åland 100, 2.-16.6.2022, Åland and Helsinki, Finland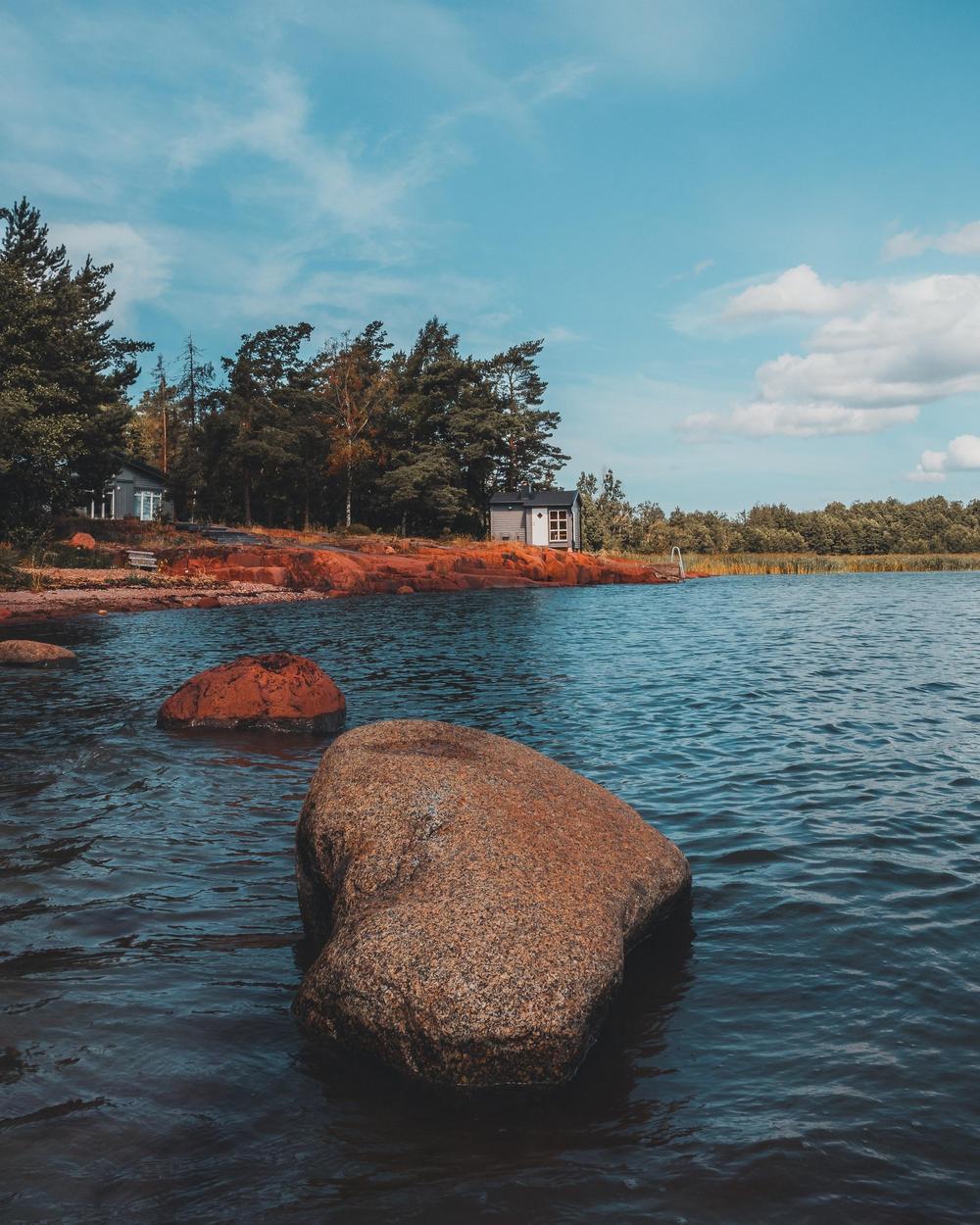 This year marks 100 years of Åland's autonomy. The anniversary is celebrated and remembered in a variety of ways. The province's jubilee year began on 9 June 2021 and will culminate on 9 June 2022 with the centenary of Åland's Parliament. The Clean up Åland 100 -project is one of the events the Prime Minister's Office organizes during the jubilee. The sea, nature and sustainable development are central themes in the jubilee.
The Clean Up Åland project promotes the protection of the Baltic Sea and brings together new ideas to facilitate the collection of waste. Eutrophication in the Baltic Sea is a problem, but so is littering. Plastic marine litter knows no boundaries. The Finnish coast differs from the shores of other Baltic Sea countries, as the shore is often rocky and therefore it is difficult to pick waste in other ways than manually.
More information on the website.
Tasks of volunteers:
The ESC volunteers from different EU countries are expected to arrive in Mariehamn on the 2nd of June and take part in cleanup initiatives on Åland and Mainland Finland during the Clean up Åland 100 -week. During the week there will be an event on UN World Oceans Day in Mariehamn and an event in Helsinki on Åland Autonomy Day where volunteers will get to do various tasks. The volunteers are also asked to help out with communication efforts about the week and post on social media. The Clean up Åland 100 –project is evaluated and best practices are shared at the final seminar on 15 June in Helsinki. Volunteers return home from Helsinki on 16 June.
Possible tasks include:
Participating in cleanup initiatives on Åland and mainland Finland
Taking part in UN World Ocean Day event 8.6.2022, Mariehamn
Helping out at Senate Square event 9.6.2022, Helsinki
Participating in final seminar 15.6.2022, Helsinki
Communication and social media tasks
The project is open for active 18-30 year old volunteers who are interested in environmental protection and ready to get their hands dirty with a variety of practical tasks. Be prepared to communal living, cooking together and seeing some extraordinary places while working in Åland archipelago and Helsinki.
You can apply to this project by filling in the application form below by 17th of May 2022.
Strong roots make us active - Kauhava (Alahärmä) - 29.6. -12.7.22
PARTNER
The local culture history associarion Härmä-Seura is the camp host and there are also several other local associations involved in organising this project. There is a strong local involvement in this project. The theme of the ESC camp is roots and local identity. Härmä, the area where the camp will take place, is famous for its strong local identity and the local people feel that they have strong roots in their home villages. These roots create a lot of grass root activity in the form of restoration of old buildings, taking care of old traditions and running the local theatre, maintaining the nature path and many other things
WORK
Alaviitala was a typical farmhouse where the local court assembled once in a while a hundred years ago. The house was empty for many years and now it has been renovated. There is still some building, cleaning and garden work to do at the site. Kotiseututalo is also a traditional farmhouse that has been renovated and transformed into a museum and a meeting place. The old house, farm buildings and the yard also require some maintenance. One of the former Finnish presidents, J.W. Snellman, used to live in Alahärmä. The place is now a memorial site, which needs some gardening. All of these sites have fascinating history and a strong connection to the identity of the region. The participants can also write short presentations about the sites in their own language.
ACCOMODATION AND FOOD
The accommodation will be in Alaviitala courthouse. There are 2-3 rooms which can be used for accommodating the volunteers as well as kitchen, dining room etc. The participants will need to prepare their own breakfasts, dinners and snacks. Lunch will be served at the working sites.
LOCATION & LEISURE ACTIVITY
Alaharma village is part of the city of Kauhava. It is situated in Western Finland. The nearest bigger cities are Seinäjoki and Vaasa. Kauhava is a lively rural area with agriculture and small and medium size industry. 
You can find tourism information here.
Vaasa and Kokkola airports are the nearest airports, but the public transport connections are not good. We recommend flying to Helsinki-Vantaa Airport and taking the train to Härmä (or Kauhava). The train ride from Helsinki to Kauhava/Alahärmä takes about 3,5 hours. If you take the ferry from Umeå, Sweden to Vaasa, you can take the bus from Vaasa to Kauhava/ Alahärmä.
Train tickets and timetables: https://www.vr.fi/en
Bus tickets and timetables: https://www.matkahuolto.fi/ 
Transportation connections guide: http://www.visitkauhava.fi/en/visit_kauhava/about_us/transportation_connections
REQUIREMENTS
This project is supported by the ESC program and open for 18-30 year old from EU countries and Ukraine. Participation is free of charge, as well as board and lodging. Volunteers need to stay the full duration of the project in order to get their pocket money (5 euros per day) and travel cost reimbursed (20-360 euros depending on the distance). Due to covid-19 pandemic all the volunteers need to have certificates of their full series of approved covid-19 vaccinations or a certificate of earlier covid-19 infection less than 6 months ago. Participants have be able to ride bikes because they will ride to the work sites by bicycles.
HOW TO APPLY?
The deadline for this project was 4th of May.