Ajankohtaisia EU-tuettuja vapaaehtoistiimejä
30.8.2023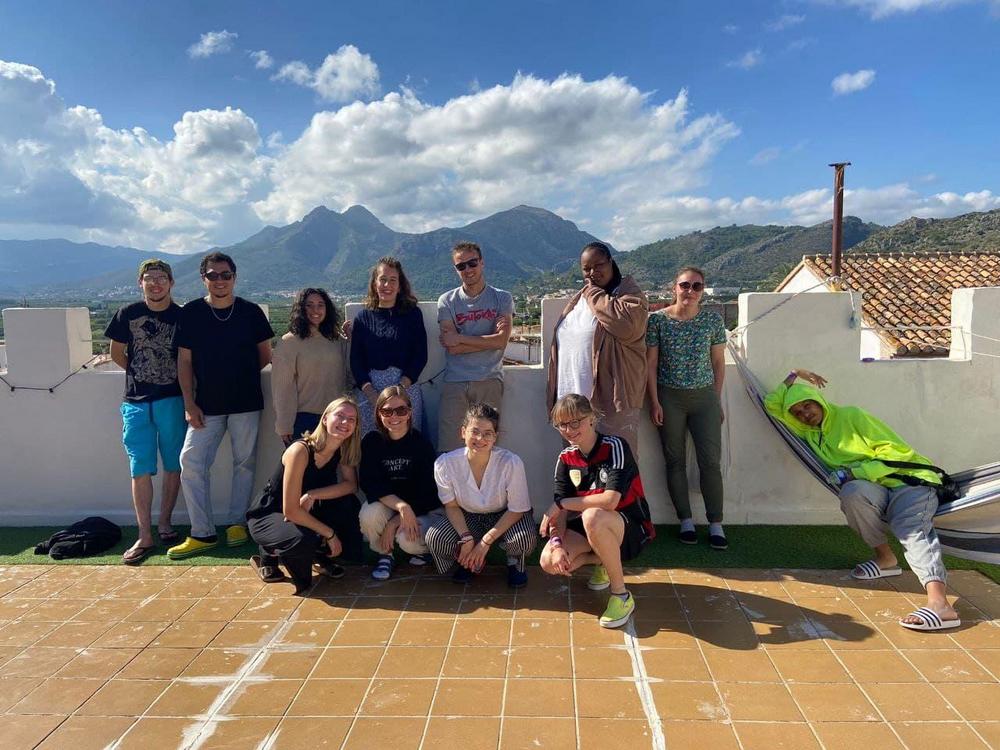 Haluaisitko tehdä vapaaehtoistyötä Suomessa tai muualla Euroopassa? 
Järjestämme sekä  Suomessa että muissa maissa Euroopan solidaarisuusjoukkojen vapaaehtoistiimejä, joihin haemme  osallistujia. Vapaaehtoistiimissä tehdään käytännön vapaaehtoistyötä ja paljon muuta yhdessä noin kymmenen muun vapaaehtoisen kanssa. Osallistuminen onkin hyvä tapa tutustua uusiin ihmisiin ja paikkoihin, oppia uusia taitoja sekä tietysti tehdä työtä hyvän asian puolesta! 
Kuka voi hakea? Vapaaehtoistiimit on tarkoitettu 18-30 -vuotiaille. Rohkaisemme kaikenlaisista taustoista tulevia, Suomessa asuvia nuoria aikuisia hakemaan mukaan! Tiimeihin voi osallistua  suomalaisia ja muita Suomessa jo asuvia nuoria aikuisia sekä myös myös muista EU-maista tulevia vapaaehtoisia. Osallistujilla tulee olla täysi  koronarokotusssarja tai todistus sairastetusta virustaudista.
Mitä maksaa? Vapaaehtoistiimit ovat Euroopan unionin tukemia, joten osallistujien matkakulut korvataan, ohjelma, majoitus ja ruokailut järjestetään ja vapaaehtoiset saavat pientä taskurahaa. Osallistujalle itselleen ei siis tule  kuluja osallistumisesta. 
Tulevia vapaaehtoistiimejä
Germany,Lauffen am Neckar,  Lauffen - "Create a youth centre with us!"  16.09 - 30.09.23

The town of Lauffen is excited to host a workcamp for the first time and to transform the youth centre with your help! In 2022 the town of Lauffen bought a house in the city centre with the aim to transform it into a youth centre. The new youth centre opened in February 2023 but there is still a lot of work to be done for it to become a meeting place for all young people (mostly group 14-21 year olds) of the area. Therefore your group will support in a variety of different tasks inside and around the youth centre, for it to become a nice place for young people to follow up on different projects and hang out with each other. 
More infos about the tasks here: http://bitly.ws/LMaS /info@ibg-workcamps.org
Belgium, Fedasil Rixensart 22/10/2023 - 04/11/2023
The volunteers will give a hand and fresh ideas to the centre's animation team. During the day they will give a hand to the animation team of the center and will organise the activities for children and residents of the centre (creative and artistic workshops, board games, walking excursions, going to swimming pool, sports and games, movies, cultural visits).
To a lesser extent and depending on the weather forecast, volunteers will take part in gardening tasks in order to prepare for the winter. For example: last pickings, planting of seasonal vegetables, storage and cleaning of the site. Recently the centre started a vegetable garden project with and for the residents.
France, "An ecological word" 23.10-05.11.23 
Work: During this workcamp, you will take part in the building of ecological furniture and items that will help biodiversity of the site (insect hostels, bird houses...) Together with the team leaders, you will imagine and build up animation and games about nature and environment, in direction of the children of the nearby leisure centre. Games, debates, quizz, come to teach the young generation to understand and act on their environment!
Italy, "Inclusive Summer"  25/08/2023-09/09/2023
Volunteers will be involved in activities for about 6 hours a day, and will have two days off. Social Garden - House maintenance : volunteers will be involved in the house maintenance and in the creation of an internal murales. The volunteer will set up a social garden with the creation of decorative ceramic elements and furnishing accessories for the green space. Social aspect: volunteers will take care of daily activities, of the services, in collaboration and contact with the house's beneficiaries. They will work on the creation of an alternative communication laboratory that overcomes the physical and cultural language barriers through non verbal communication.
Italy "East side Urban Regeneration" 27/08/2023-11/09/2023
Volunteers will work max. 6 hours a day for 5 days a week (weekends off). The camp of volunteer work includes the following actions: 
1. Cleaning actions to "rid" the waterfront areas of San Giovanni a Teduccio of trash; 
2. Restoration of green areas of the waterfront (removing brambles, cleaning the area, cutting grass) to make them welcoming and usable; 
3. Installation of informative signage, with messages casting positive messages about the environment and about how to respect green areas. The messages will be translated into multiple languages. 
Staff of the host organizations will organize the days so that participants can also participate in cross-cultural activities to get to know each other and learn about the history and traditions of the community and learn about the organizations operating in the area and their projects.


Lisätietoa Euroopan solidaarisuusjoukot -ohjelmasta löydät tästä linkistä. ⁠⁠⁠⁠⁠⁠⁠
Huom! ESC-vapaaehtoistiimit ovat kaikille 18-30 -vuotiaille avoimia ja niihin voivat osallistua myös jo EVS- tai ESC-ohjelmassa olleet. Voit myös osallistua useampaan vapaaehtoistiimiin, niin kotimaassa kuin ulkomaillakin. 
Jos sinulla on kysyttävää hakulomakkeen täyttämiseen tai muuhun liittyen, olethan meihin yhteydessä. Saat meidät kiinni sähköpostitse (vaihto@alli.fi) tai puhelimitse  (myös WA numerosta 044 416 5209. 
YouTube-videon näyttäminen ei onnistunut. Tarkista markkinointievästeiden hyväksyminen ja selaimen yksityisyysasetukset.